Welcome to the April edition of the Jewish Future Pledge Newsletter!
Pledges to date: The Jewish Future Pledge reached 16,871 pledgers, and the Jewish Youth Pledge now has 13,204 youth Pledgers!
In this edition:
As Israel turns 75 years old, reflections from JFP Founder Mike Leven
Meet Pledger Scott Arogeti, who shares a special memory from his time as White House Liaison to the Jewish Community
Simple tips to supercharge your giving
Everything new and newsworthy at The Jewish Future Pledge

"I remember coming home one Saturday morning to see my grandfather listening to the radio. My 10-year-old self told him 'You can't turn on the radio, it's Shabbos.' But he held his hand up. A few minutes later, he started to cry. It was the first time I'd ever seen him cry. And then he looked up and said to me 'we have a home.'
Before that moment, our Judaism never really focused on Israel as a home for the Jewish people. But here my Yiddish-speaking grandfather was, saying that phrase in perfect English.
I've since been to Israel many times, feeling the Red Sea in my hands. But whenever I think of all the difficulties the Jewish people have overcome, I think of my grandfather's statement. 'We have a home.' I think about all the Jews who need a home, whether they're from Ethiopia, India, Russia, or the U.S. Israel must survive to make sure that any Jew who needs it will have a home. That's how I remember [Yom Ha'atzmaut]."
— Mike Leven, Founder, Jewish Future Pledge

Pledger Spotlight:
Scott Arogeti

Why do you support the Jewish Future Pledge?
I love how The Pledge gets you thinking about the impact you want to have on the world. Whether it's environmental, social justice, or politics, there are so many organizations within the tapestry of American Jewry that serve various needs of the Jewish community. There are so many different ways someone can define their Judaism, and The Pledge shows how you can custom-build your legacy based off the interests and issues you feel most passionate about.
A special memory from the 2008 White House Menorah Lighting
I served as White House Liaison to the Jewish Community during President George W. Bush's second term, including during 2008 when we celebrated 60 years of friendship between the United States and Israel during a Menorah Lighting ceremony at the White House. We invited the grandsons of President Harry Truman and David Ben Gurion, Israel's first prime minister, to light the same menorah that was a gift from Prime Minister Ben Gurion to President Truman. I felt a great sense of pride being able to have played a role in creating (and in a way, re-creating) a moment of that magnitude.
To learn more about Scott's story and why he founded Mi Alma, a centralized support service for families experiencing loss, click here.

How To: Simple Tips to Supercharge Your Giving Impact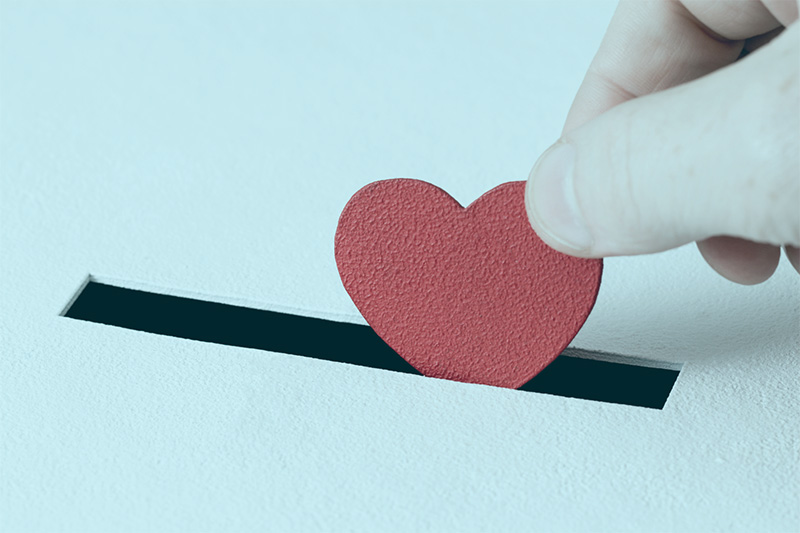 Want to make your giving more strategic and purposeful? Know the impact you'd like to have but unclear on how to make it happen? Check out a few simple tips to supercharge your giving impact. Read the full article, including more tips, here.
1. Get focused
Often, you can make a more significant impact when you limit the organizations or cause areas you support to a few you really care about, and then make a larger gift to each.
2. Make a multi-year gift
Found a charity you really love? If you'd like to commit to long-term support, connect with the organization's leadership. The more that a charity knows about how much support they can expect, the better they can plan how to put your dollars to work.
3. Give together
Participating in a giving circle—where multiple people pool their resources to provide nonprofits with support—is a great way to make a larger impact than you could individually. Similarly, bring your family together by starting a giving tradition.
4. Plug in to your company's giving culture
Many employers offer great benefits for charitable giving, such as matching gift programs—where they match your donations to charities—or incentives for volunteering.
Visit the Jewish Future Pledge's Resources webpage for more insights and services for how to share your Jewish story.

New and Newsworthy

Live Interview: 'The Jewish Future Pledge puts your legacy front and center' – The Jerusalem Post
Tamar Uriel-Beeri, managing editor of Jpost.com, speaks with Jewish activist and Pledger Noa Tishby about the importance of the Jewish Future Pledge and the Jewish Youth Pledge.
Family Philanthropy: How the Silberman's Launched the Conversation – Atlanta Jewish Foundation
For the Silbermans, family philanthropy is a work in progress, but it is based on a high-level commitment to the future. Mark says, "The secret sauce of the Jewish Future Pledge is that no matter what amount of assets you pass on, your kids are the beneficiaries! We have a high percentage of people signing the pledge, but some people don't tell their kids about it. You have to tell your kids why you've taken the pledge and what it will mean for them and the community.
Patriots owner Robert Kraft launches campaign to raise awareness of antisemitism – The Times of Israel
"This little blue square represents the Jewish population in the United States – 2.4 percent," said Kraft, who was raised in Brookline, Massachusetts, in an observant Orthodox Jewish family. "But we're the victims of 55% of the hate crimes in this country."